Raising the Bar with FITCRUNCH'S Walmart Shoppers
Robert Irvine's FITCRUNCH bar is a family friendly protein bar with a significant and most delicious competitive advantage, it's made by a world-renowned celebrity TV chef. How could they build on Robert Irvine and FITCRUNCH'S relationship with consumers to drive sales velocity with Walmart consumers who had more than a few competitive options to choose from in the category?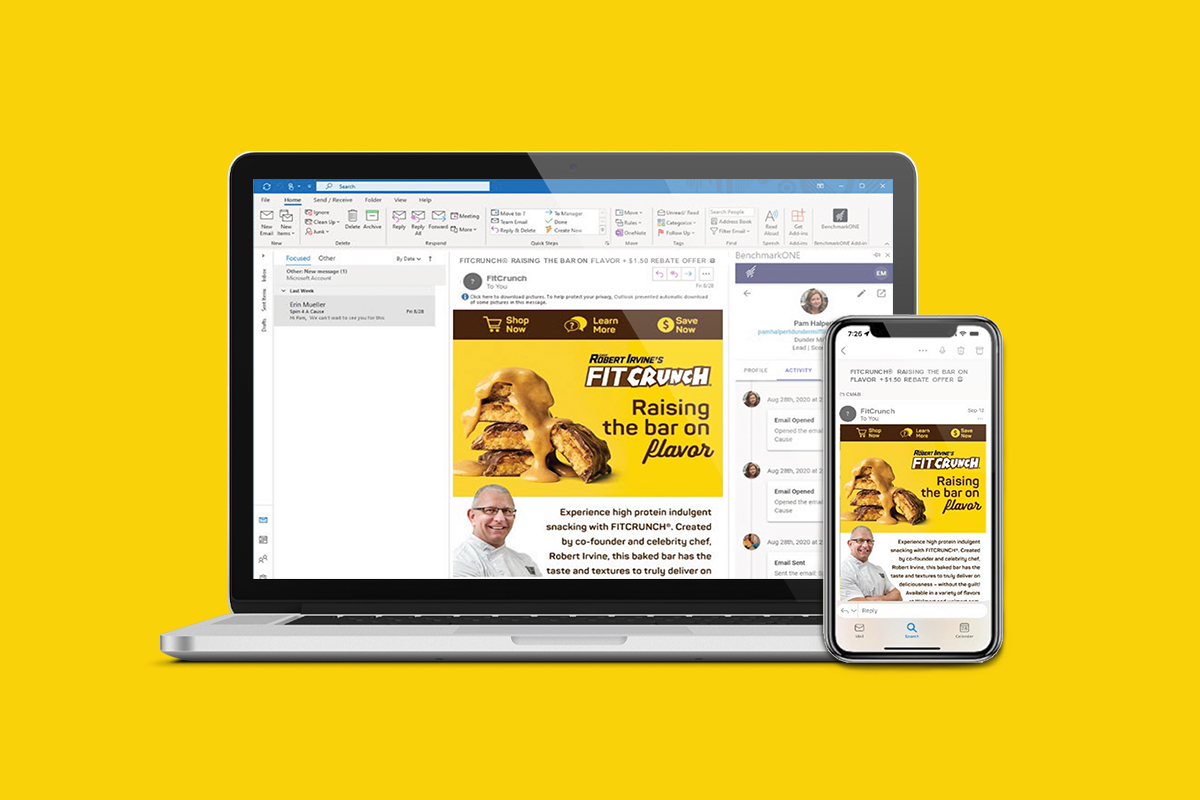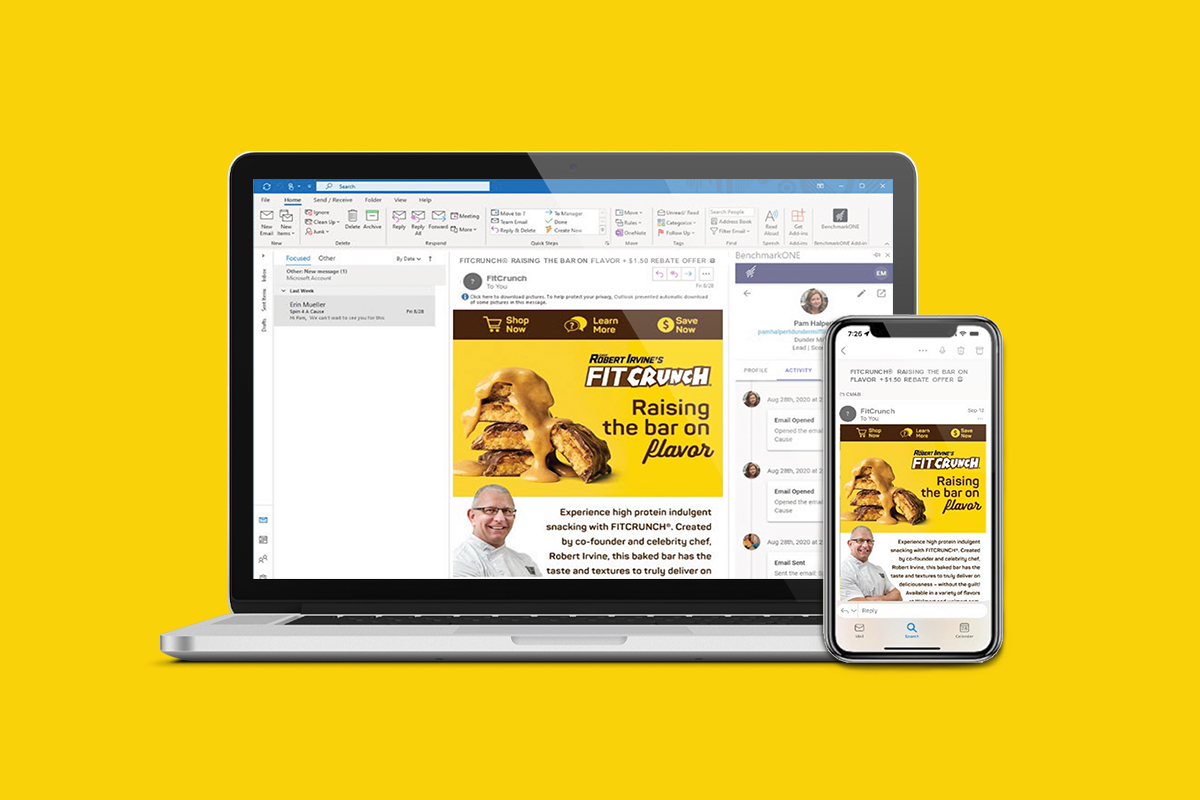 Targeted Digital Programs
Coming out of the pandemic, and in support of FITCRUNCH'S PDQ display program, Ignite2X deployed targeted digital programs, including Chicory, Ibotta, targeted retail specific email blasts that resonate with Walmart's savvy consumers to drive brand relevancy and a core message communicating lifestyle and usage – prominently promoting "delicious snacking" occasions.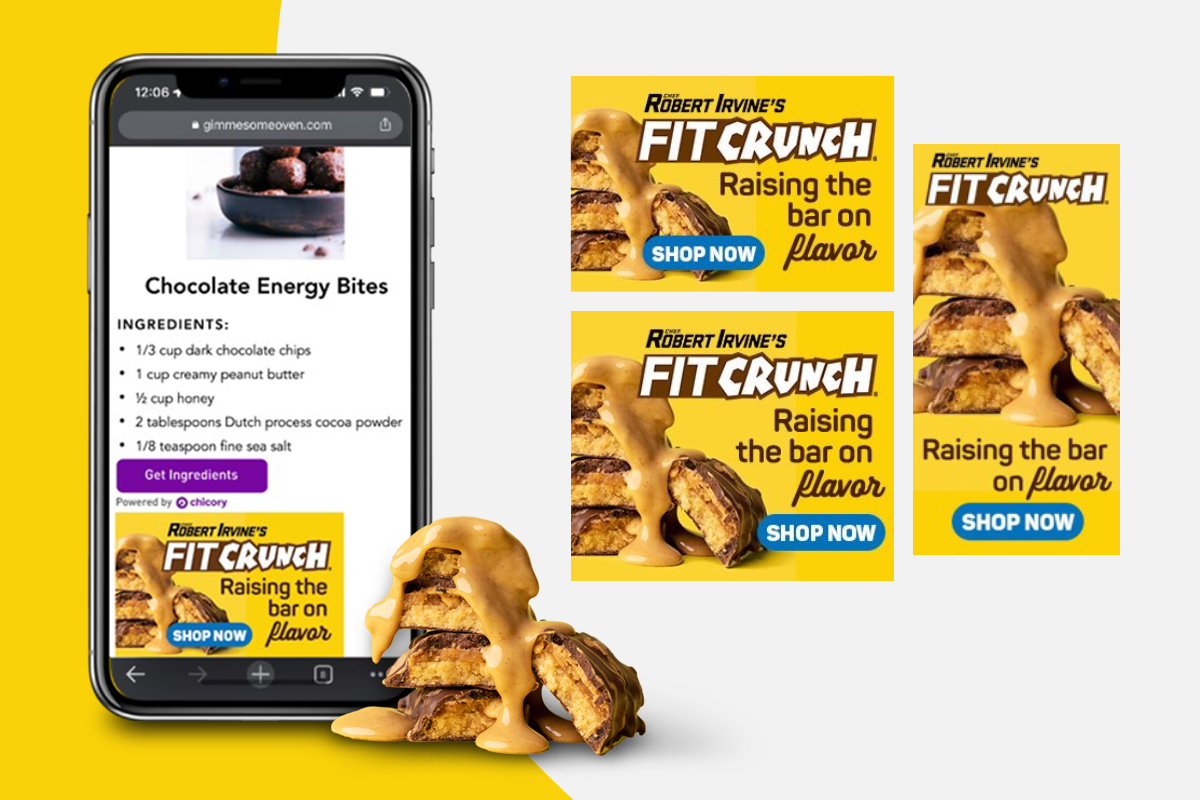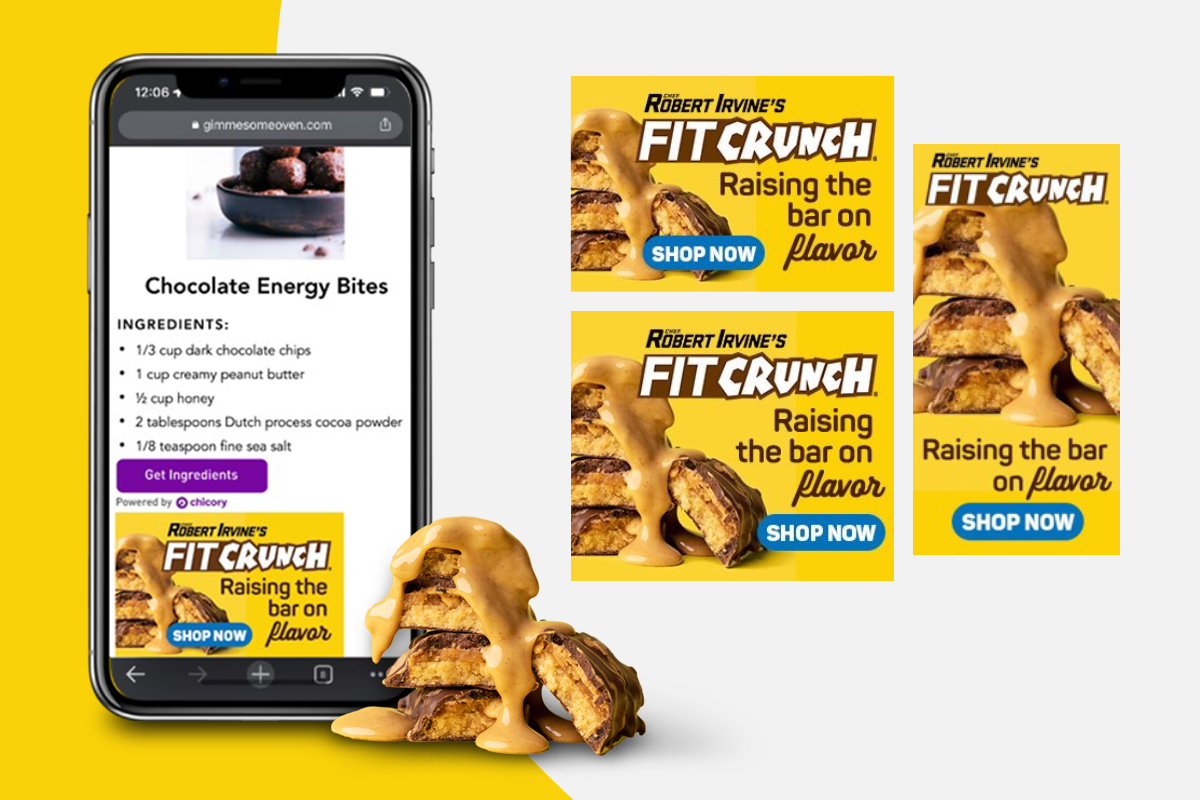 Measurable Return
Capitalizing on both appropriate value offers to drive trial and digital programs that paired FITCRUNCH within Healthy Snacking, Grab & Go and other relevant occasions around targeted shoppers of flagship Walmart locations, the program delivered measurable return on ad spend (ROAS) and drove momentum for the brand during peak spring selling season. While the program exceeded performance expectations overall, elements of the digital program delivered more than 180% over benchmarks, an opportunity to "raise the bar" even further with FITCRUNCH'S retail partners in the future.