What can we say? Americans love their pets. We pamper and spoil them like children, we humanize them by dressing them up during holidays, they travel with us, shop with us, sleep in our beds, and even have their own social media pages. In return, they shower us with unconditional love, joy and companionship.  That said, it's not surprising to learn that latest estimates indicate that 70% of Americans own at least one pet, and that nearly one in five households acquired a new dog or cat during the Covid-19 pandemic.
As America's love affair with their pets has grown, so too has the pet industry, which today hovers at around $100 billion in annual sales. One segment of this burgeoning category that has also shown resilient growth is pet grooming products (est. $28 billion by 2028), driven by pet owners becoming increasingly aware of the valuable role that grooming plays in their pet's health, not to mention the emotional reward it provides them in knowing that they are doing their best for their dog or cat.
1. Provide meaningful, value-added product innovation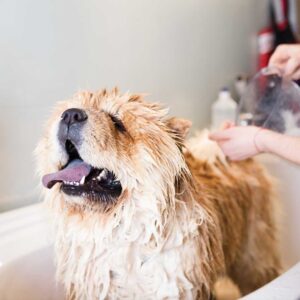 To avoid becoming just another 'me too' product on the shelf at risk of being delisted at any time by the next new product to hit the market, brands breaking into or already competing in this space must be willing to tap into not only the functional benefits pet owners seek in pet grooming products, but also their emotional needs in effort to forge a lasting relationship with them. This means finding out what pet owners care about and being willing to make the upfront investment needed to deliver an innovative point of difference that provides meaningful relevance for the consumer. For example, knowing that nearly one-third of all pet industry purchases are made by Millennials, who overwhelmingly prefer naturally made products and those with sustainable packaging, suggests that an organically derived pet grooming product with environmentally-friendly packaging will resonate far more with this group than one without.  An example of how understanding and listening to Millennial pet owners can lead to good strategy and success is found in Earthbath – a line of pet cleansing products ethically and naturally derived and designed to address special skin and coat needs of pets. Earthbath's strategy doesn't end with the relevance of their products. They engage with pet owners via meaningful content at various touchpoints that lends insight into real life issues pet owners confront in the grooming of their pets, from puppies to seniors. Another eco-friendly brand that comes to mind is Yuup!, a European made, spa-like line of shampoos and skin care products aimed at the professional grooming trade. The brand recognized that coat and skin needs of pets are unique, and in response, developed a line of products specific to coat thickness, texture, and color to yield a better cleansing experience for the groomer and a healthier, more brilliant coat for the pet, all of which creates a happier pet owner. Because they addressed real-life cares and concerns in the upfront development of their products, Earthbath and Yupp! now have the pay-off benefit of forming a bond between their brand and the end-user.
2. Explore licensing opportunities
Another possible approach that new market entries can consider is to borrow the equity of a well-known brand and license it for inclusion in product formulation to elevate consumer confidence in a using a grooming product for their pet. Fetch for Pets and Petmate, both licensed partners of Arm & Hammer, have successfully placed this strategy into practice with a swath of pet odor control related products that leverage the strong brand recognition and odor elimination equity that Arm & Hammer holds, offering immediate product assurance to consumers to spark purchase.
3. Relate to the customer and build trust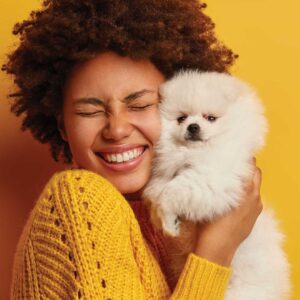 Finally, there is the aspect of trust. Knowing that the majority of pet owners consider their pets as family means that cultivating a brand personality that speaks to being caring and having expertise is paramount. This signifies the importance of sharing the proper message content, having packaging that captures the emotion of the pet-owner relationship, and engaging consumers in ways that demonstrate the brand is vested in and cares about pet well-being. Enlisting and educating trusted influencers, such as neighborhood pet stores, pet salons, and expert advisors generating social media content, represents yet another avenue of opportunity for helping pet owners become more confident in purchasing a brand with a value-added story to tell. Build strong relationships with your consumers and they will reward your brand with word of mouth, whether in the real or virtual world.
Success in this market clearly take much more than product attributes, but requires knowing the consumer and building a relationship with them. Leveraging strategies such as those mentioned will not only yield a more fruitful, long-lasting consumer experience, but will also convince retailers that yours is a brand worth supporting – a win-win for all.
*Sources: American Pet Products Association; ASPCA