We have always known we're winners. We hire the best.  We work with great clients.  We have a fab office.
We are #GOALS, as the young people say.
But on Friday, we entered the ring with some of the best designers, marketers and artists in the business and walked away with pretty glass statuaries reminding us just how great we really are.
Our work on Zebra Pen has been some of the most challenging and enriching of our company's history, with notable and benchmarked success.  Taking pieces of those campaigns and placing them in competition for video and illustration awards is daunting; they're our babies.
But our peers loved our children, too.
This video claimed a prized GOLD ADDY in: Film, Video, & Sound > Online Film, Video, & Sound > 55 – Internet Commercial > 55A – Single Spot – Any Length

This illustration of "Zen in Lotus" won a SILVER ADDY in:  Elements of Advertising > Visual > 82 – Illustration > 82A – Illustration – Single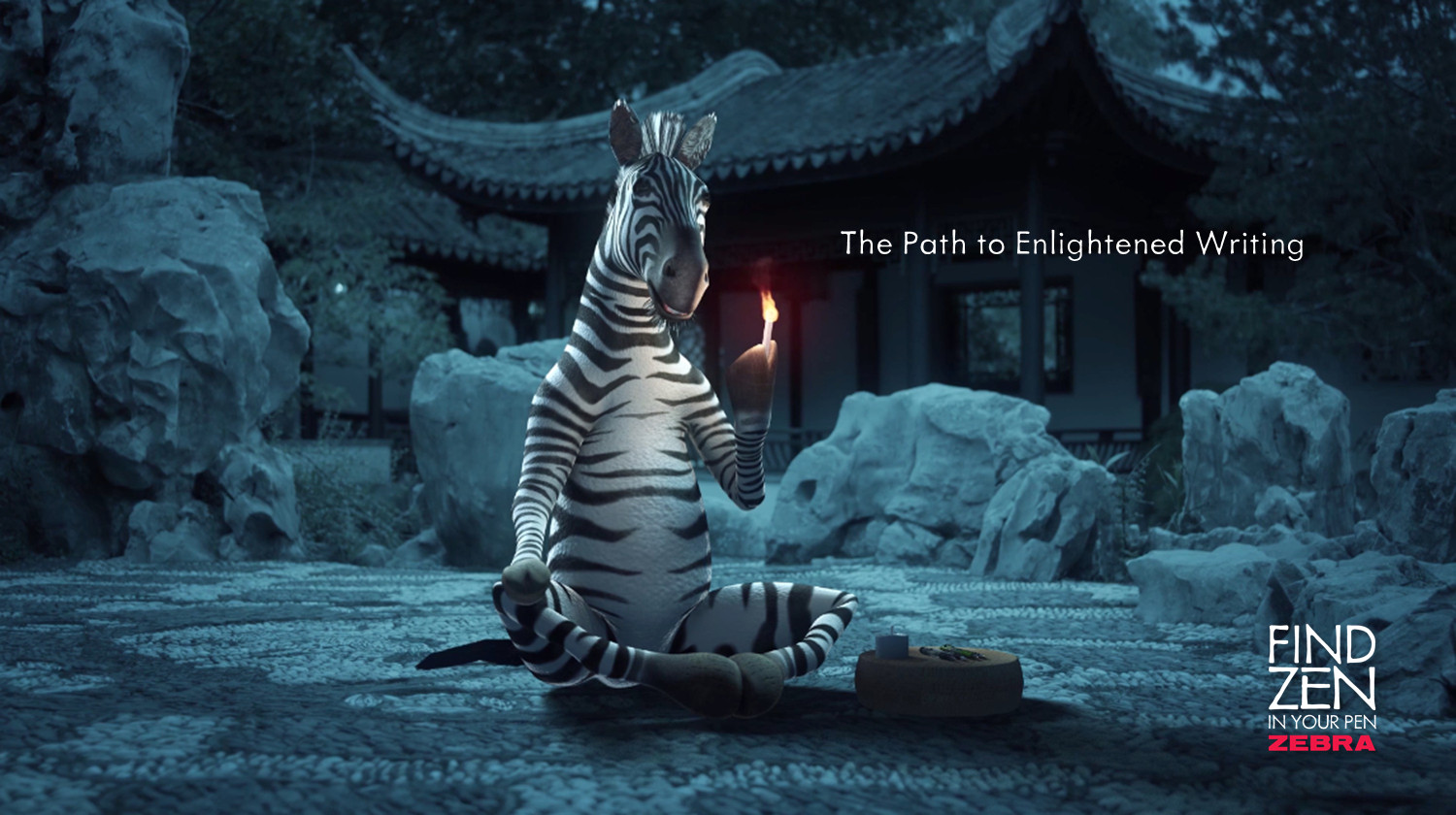 The Gold-Award winning video will be moving on to the national American Advertising Awards competition this summer in New Orleans.
Congratulations to our team, as well as our client-partner, Zebra Pen USA, for allowing us to bring Zen to life!